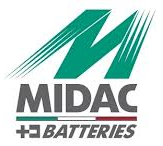 ‹‹ back
Passion, commitment and innovation to achieve excellence.
The only company that produces Automotive, Motive power and Stationary batteries in the same manufacturing plant, in less than twenty years it has become one of the leading companies in Europe and its products are sold worldwide.
The results obtained are the fruit of the effort that each department, each office has put into improving the products and the quality of service and to seek out new solutions, but it is also thanks to the trust that their customers and partners have placed in the company that they have reached certain technological goals and peaks in their turnover. The challenges we pose ourselves in the future are to further bind their production to matching performance with the environment, constructional quality with an optimized production chain, opening to foreign markets while strengthening our Italian identity, because it is only through technological research, care for their products and by exploiting the worth of their HR, that Midac can succeed in attaining new targets.
Midac has lab tests carried out on the raw materials (physical and chemical tests) and on the finished product (mechanical, functional and electrical tests) to guarantee the utmost reliability of its production. To give an example, their standards of quality and endurance and safety tests for the Automotive sector, such as the Roll-Over Test, comply with the stringent specifications of the primary global automobile Companies. The company relies heavily on research veered toward accumulating and exploiting energy to manufacture innovative batteries intended for diverse and emerging markets (telecommunications, renewable energy sources, emergency systems, boating and other special usage), capable of competing and being up to par with the competition of large international manufacturers.